Ultrax Labs
Brand Identity Design | Packaging Design
Challenge
Ultrax Ultrax Lab's products use the natural power of caffeine to benefit and stimulate hair growth. While the price and sales are a testament to the success of the scientific formula in use, the previous product catalog look did not reflect them. The brand required a touch of reinvention to its Brand Identity, including its look and feel, and a unification of its products under branding that looks consistent, and matches the products' premium quality.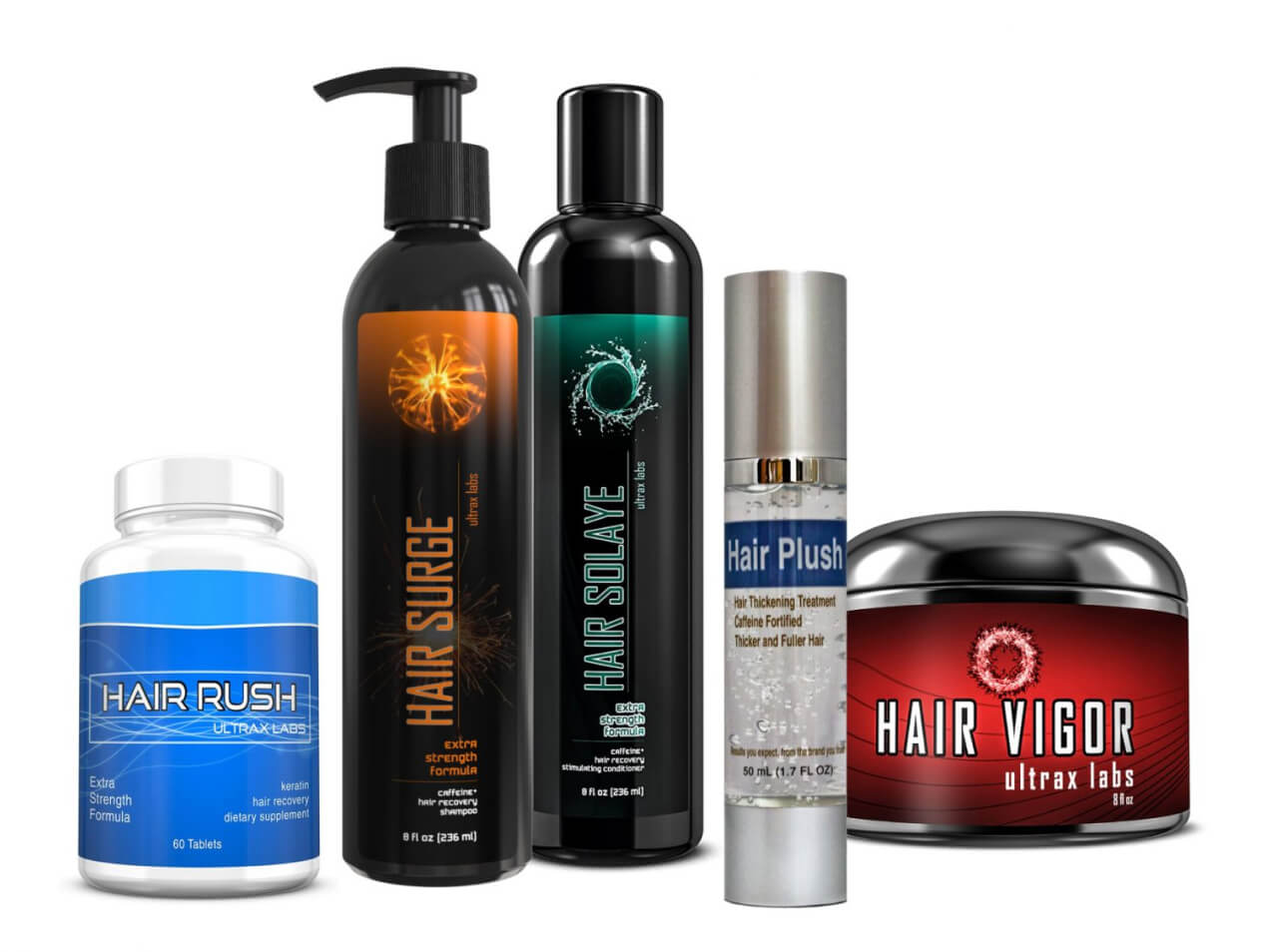 Before
Solution
Through market research and a highly iterative design approach, Fliprise transformed how Ultrax Labs products are visually communicated to clients. Their packaging reflects their price point and communicates brand differentiators with confidence. We set the brand up for success by designing with all potential sales channels in mind.
Summary
+ Competitor Analysis
+ Marketing Research
+ Brand Identity Design
+ Packaging Design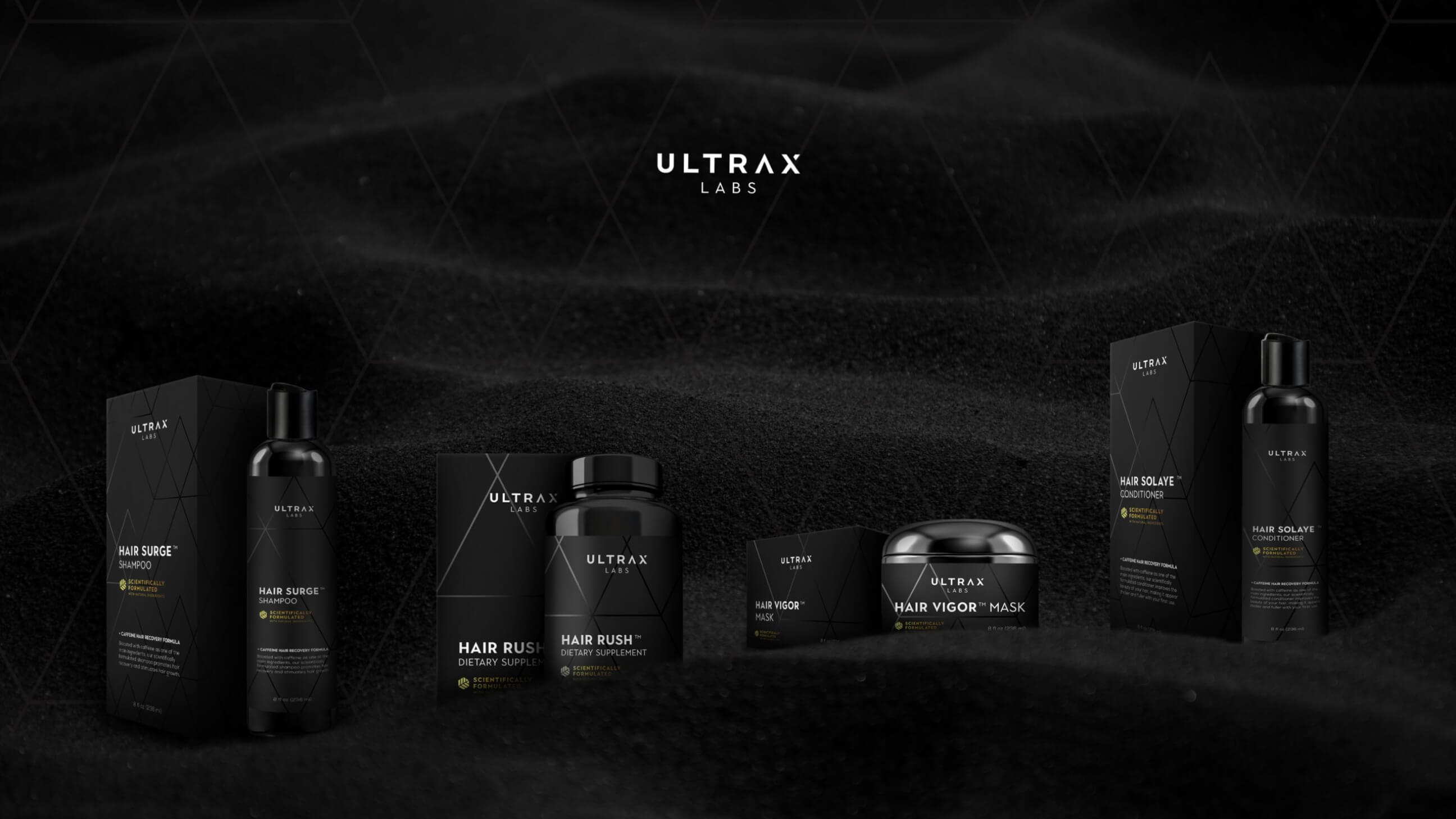 Brand Identity Design
The Ultrax Labs logo is of the wordmark variety, designed to be outstanding and easy to read. The logo encompasses an exemplary level of authority yet remains suitable for a cosmetic brand. Along with the logo, we designed a 36-page brand book that goes in-depth on how the brand should look, feel and communicate across various media types.
Packaging Design
The new Ultrax Labs packaging is minimal and luxurious, with a custom-made pattern. It is inspired by the letter A in the logo. The glossy black finish over a matte black background creates an elegant contrast with accent gold details.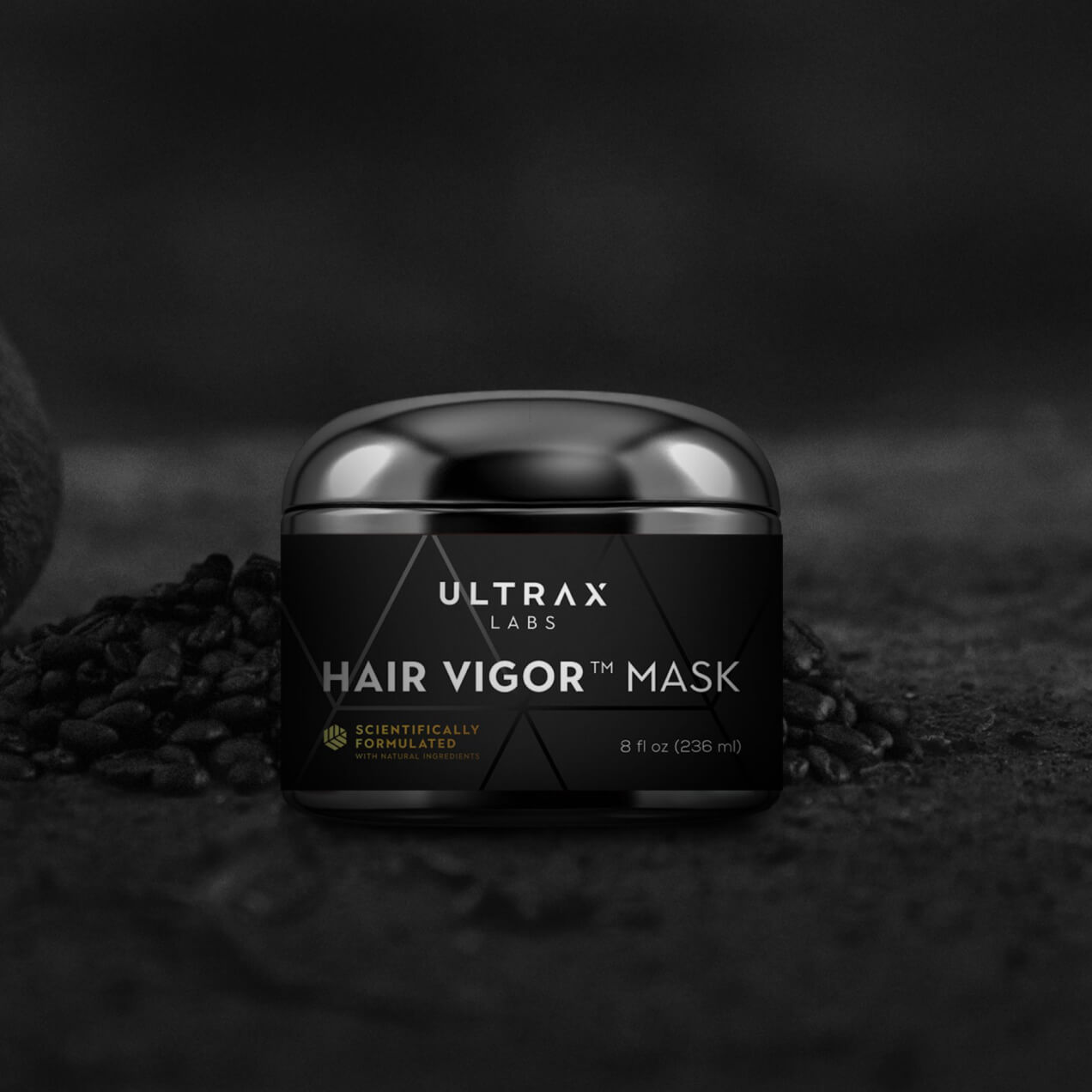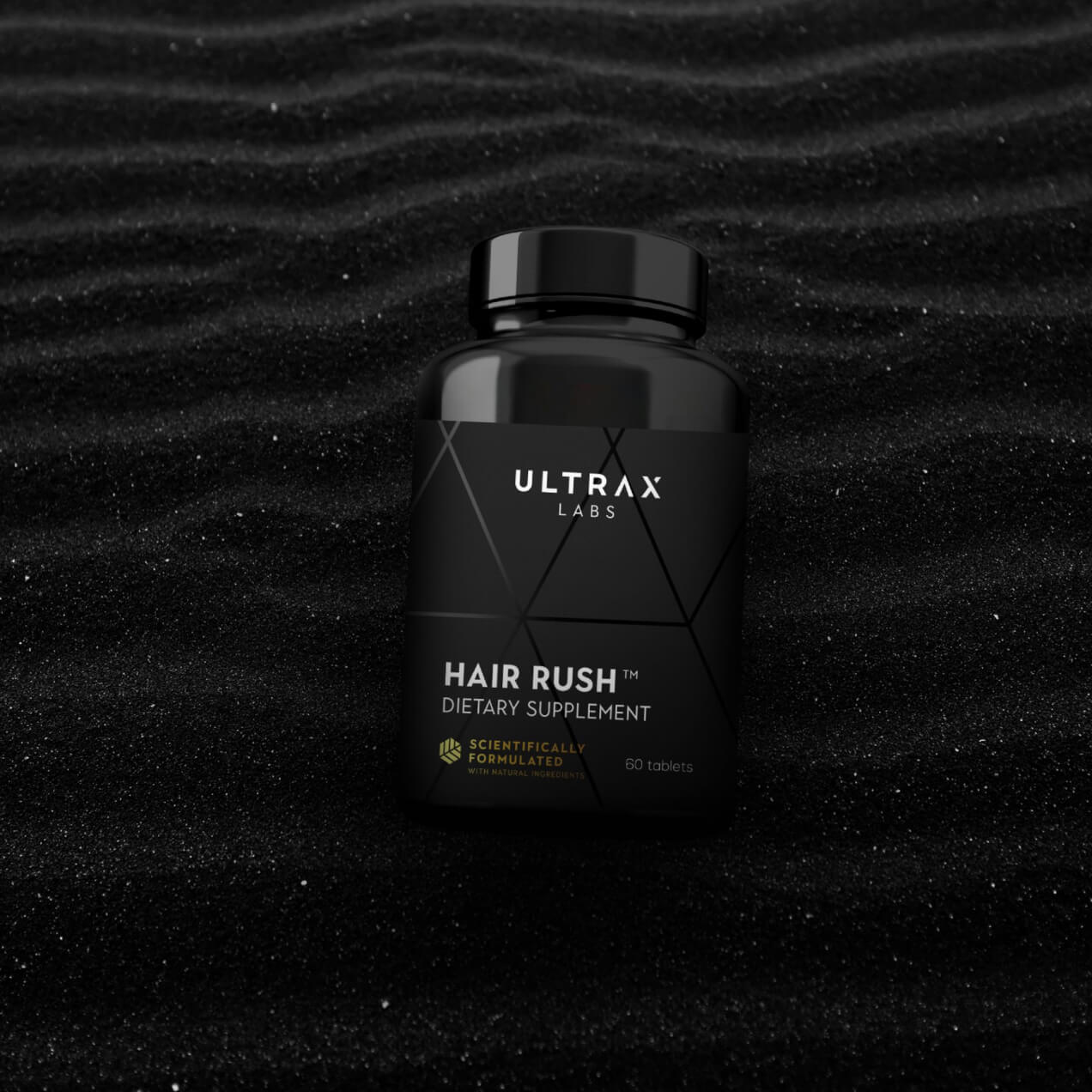 Results
Using PickFu, we found that 80% of relevant target audiences stated that this packaging design communicated trust and premium quality. The brand has yet to launch the new products, with all metrics pointing at success in e-commerce and retail stores.