Sunco Lighting
Product Renders | Amazon Content Creation | Product Videos | Web Design
Challenge
Our collaboration began when Sunco Lighting had a small product catalog and a huge ambition to become a leader in the lighting industry. At the time, the brand's content lacked cohesion and quality; different designers designed it on separate occasions, which resulted in poor brand recognition. Sunco Lighting wanted to scale up quickly and effectively, so they hired us.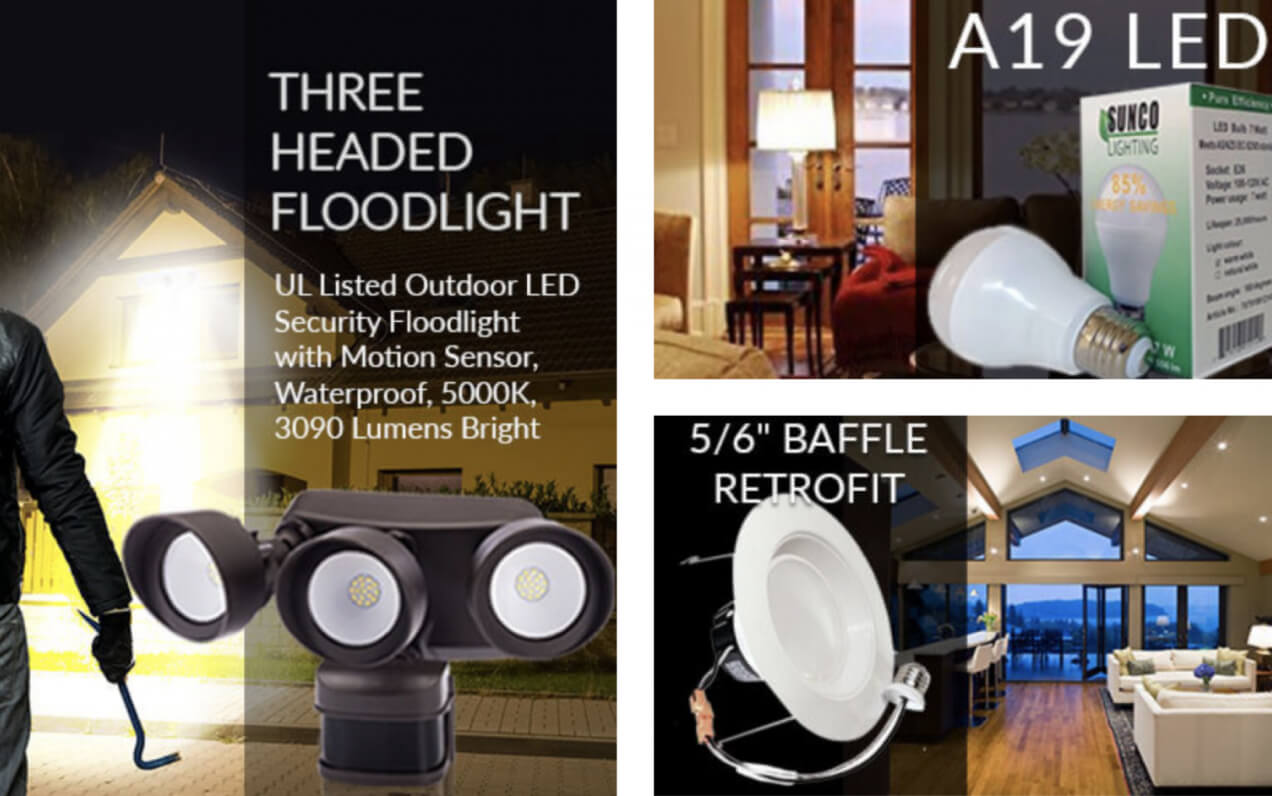 Before
Solution
With Sunco's creative director, we defined and executed a visual presence that amplified Sunco's brand recognition in the saturated Amazon ecosystem, making it a leading LED lighting brand. Strategizing, optimizing, and constantly scaling up, we have been able to help Sunco fulfill its ambition.
Summary
+ Product Renders
+ Amazon Listing Images
+ Amazon EBC
+ Amazon Storefron
+ Product Videos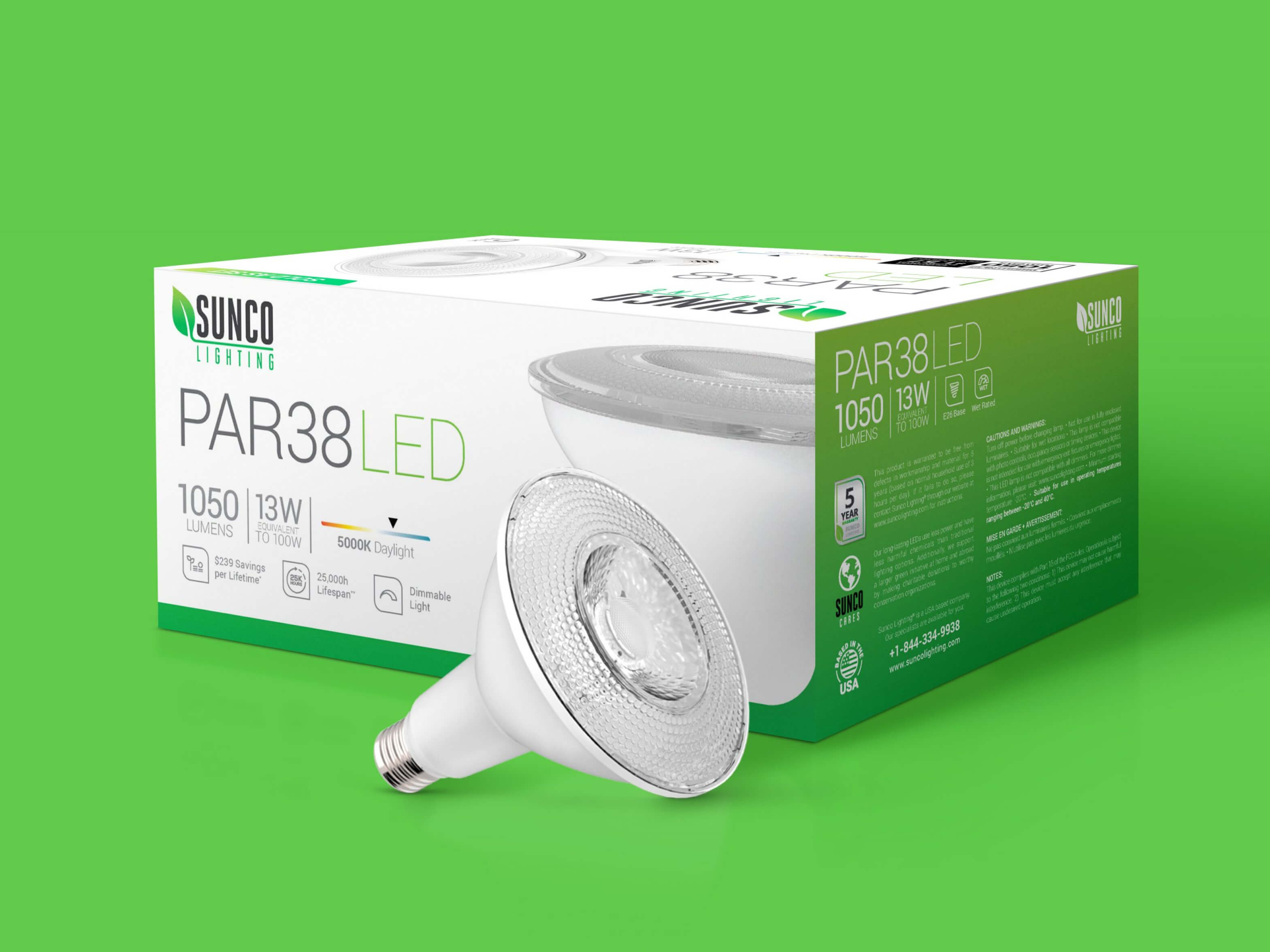 Product Renders
We started with creating hyper-realistic renders for all Sunco products. Afterward, we used those renders to create lifestyle photos and feature specific product parts that aren't visible to the buyer to show how much technology is used to produce their premium products.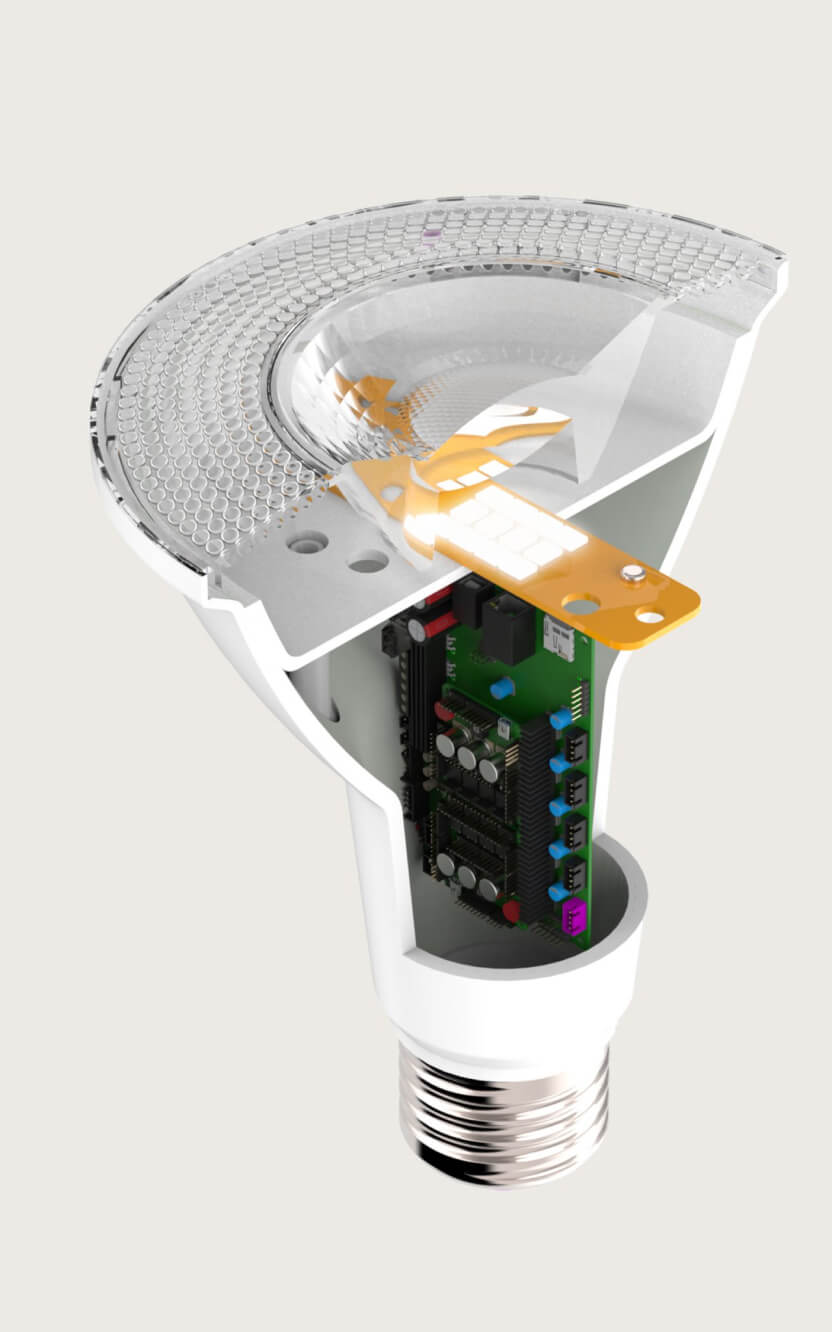 Amazon Listing Images
We employed our renders into situations that would present each product benefit clearly and literally so that we leave no doubt in the buyer's mind about its performance.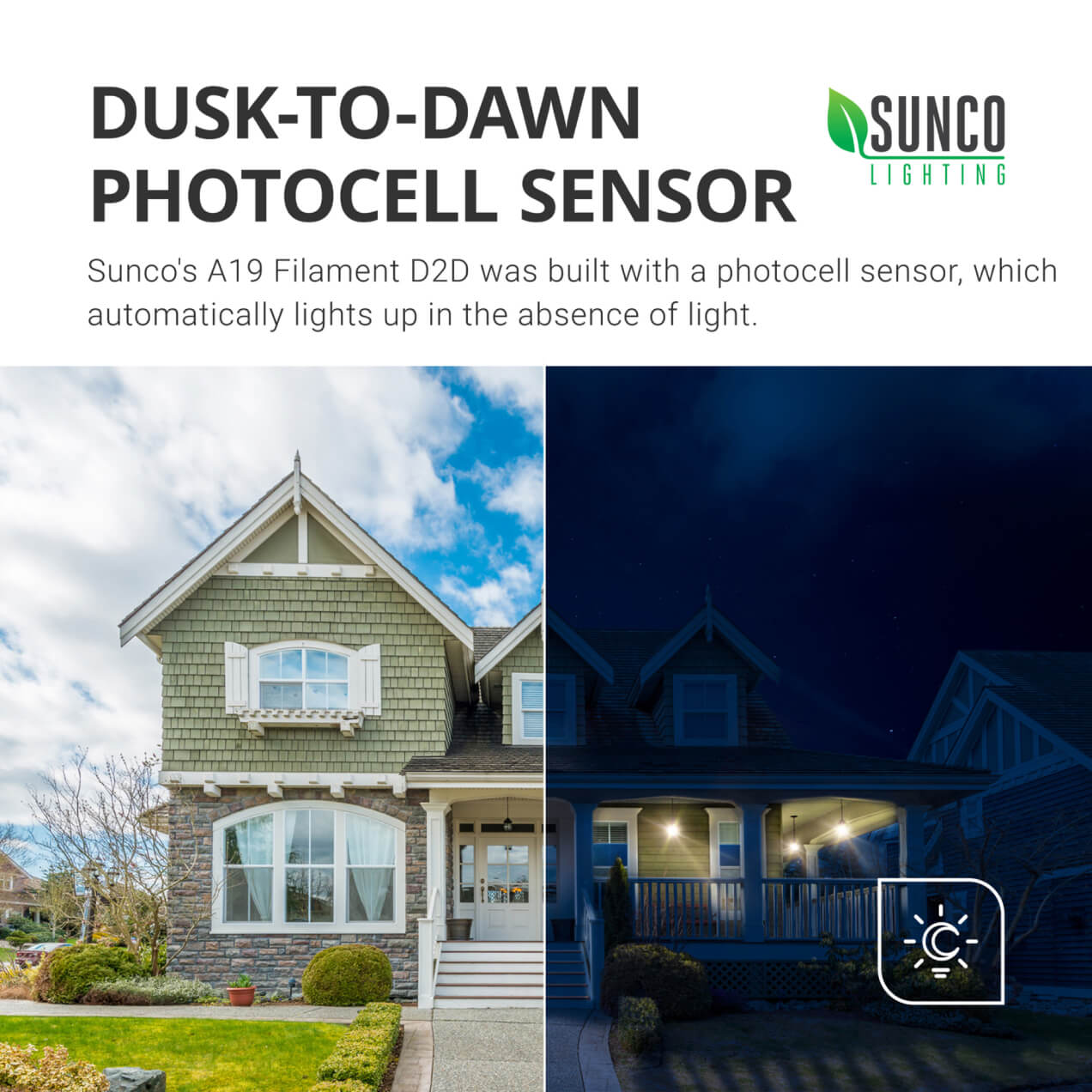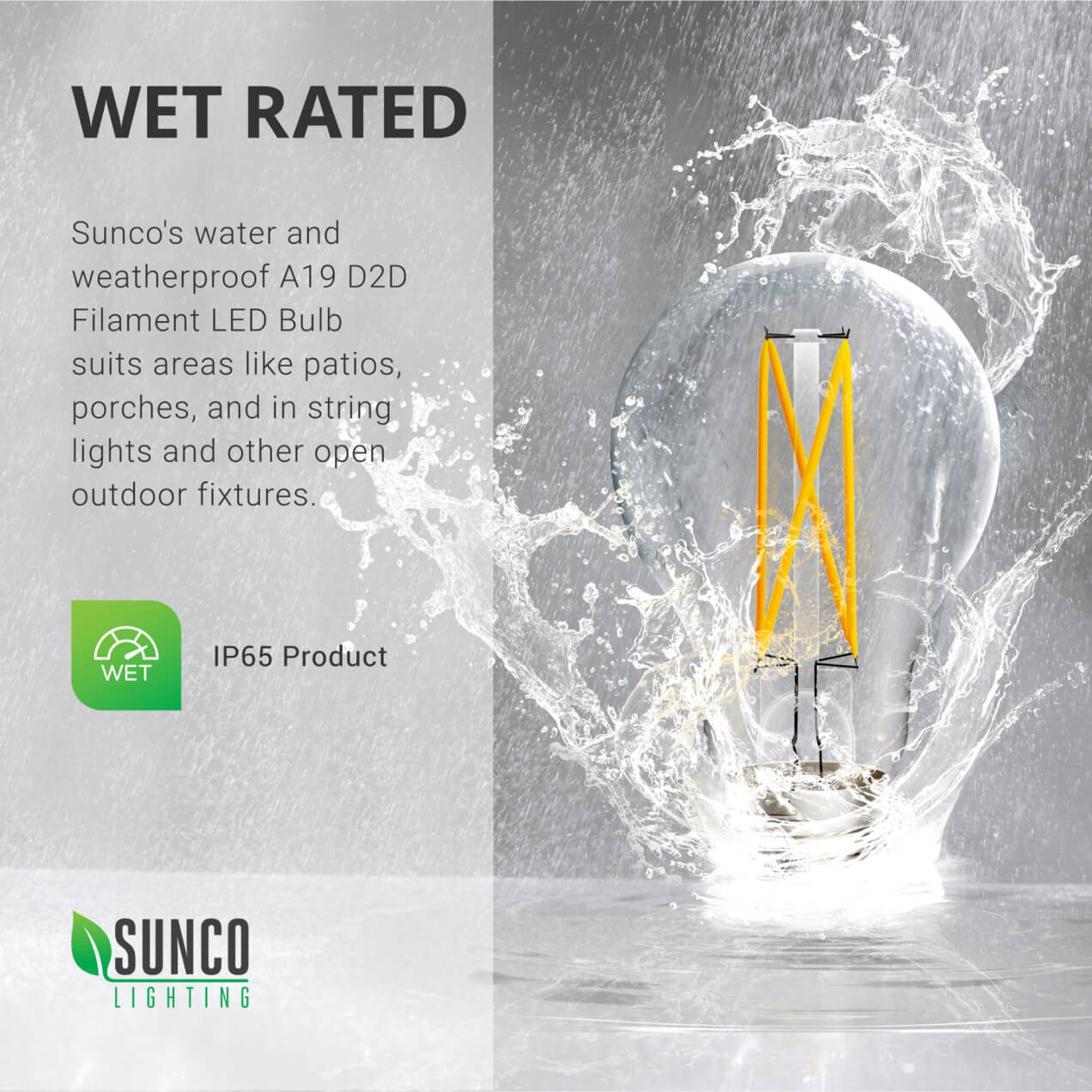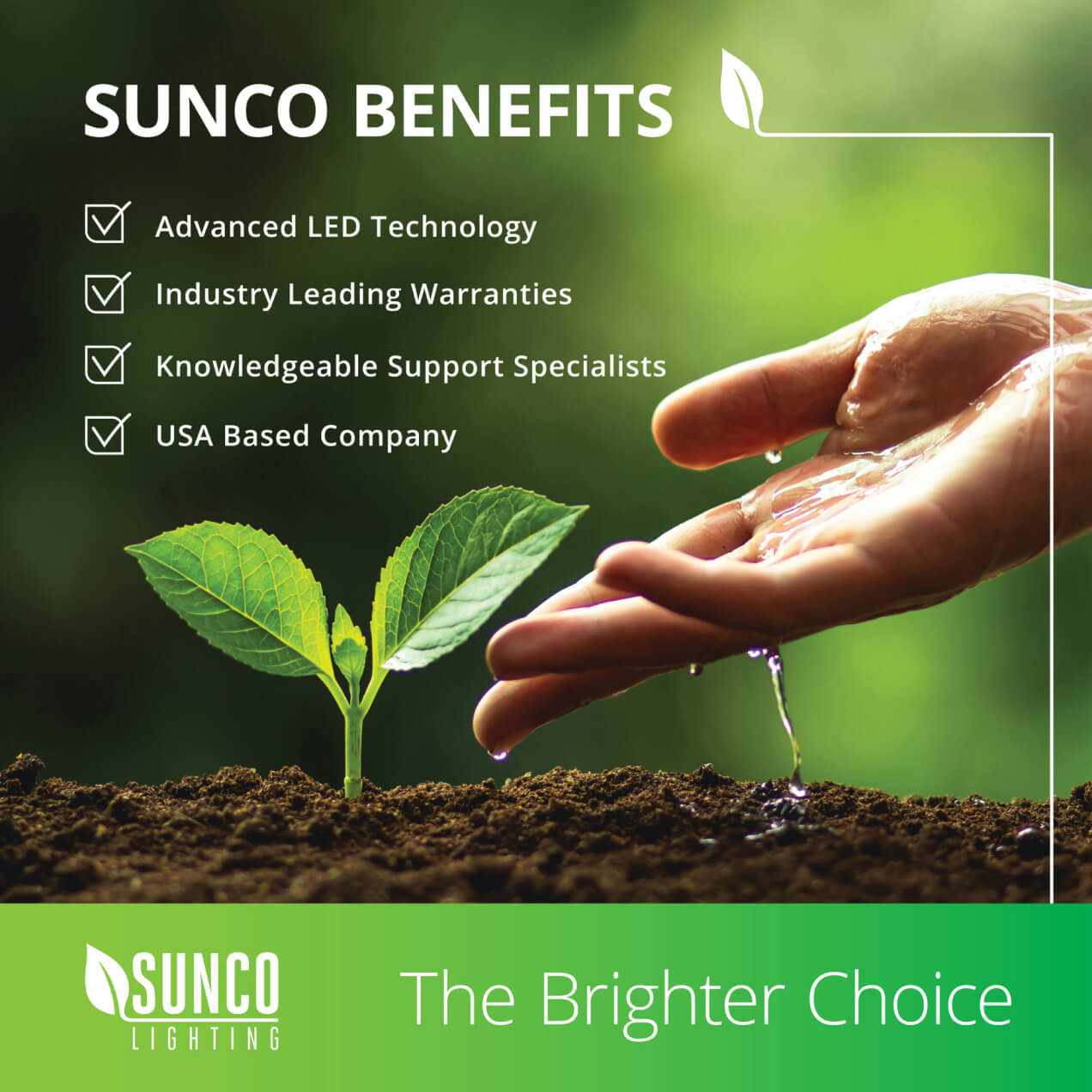 Product Videos
Using pre-recorded clips and a script from the client, we produced installation videos for various products, with visual guides and overlay information to support people in installing Sunco products.
Web Design
Often, we would post the listings on Sunco's website, on Amazon, and similar websites, so we needed to make sure that this new approach is flexible and can also fit into various spaces. We achieved that by researching new methods and how they relate to the brand's aesthetic, which helped us solidify the visual storytelling and eased the transfer of the brand's narrative across multiple platforms.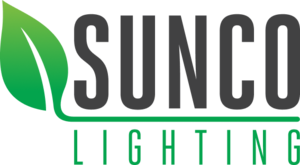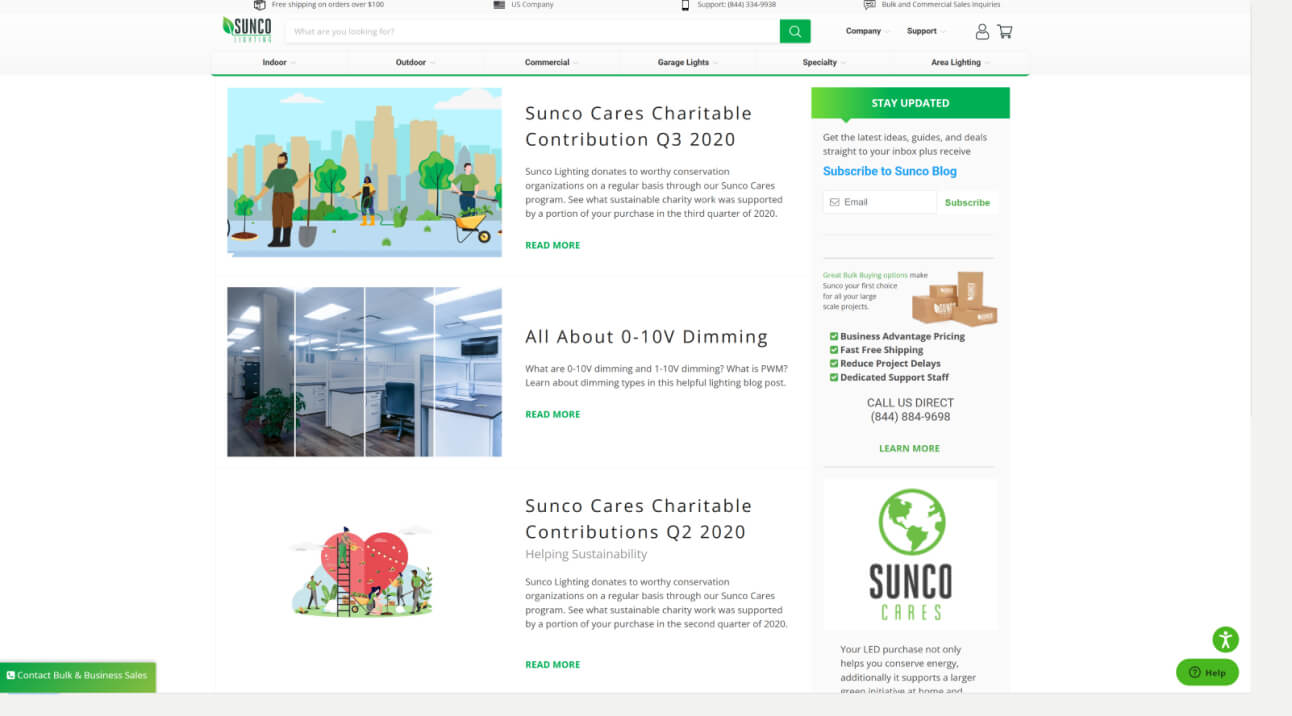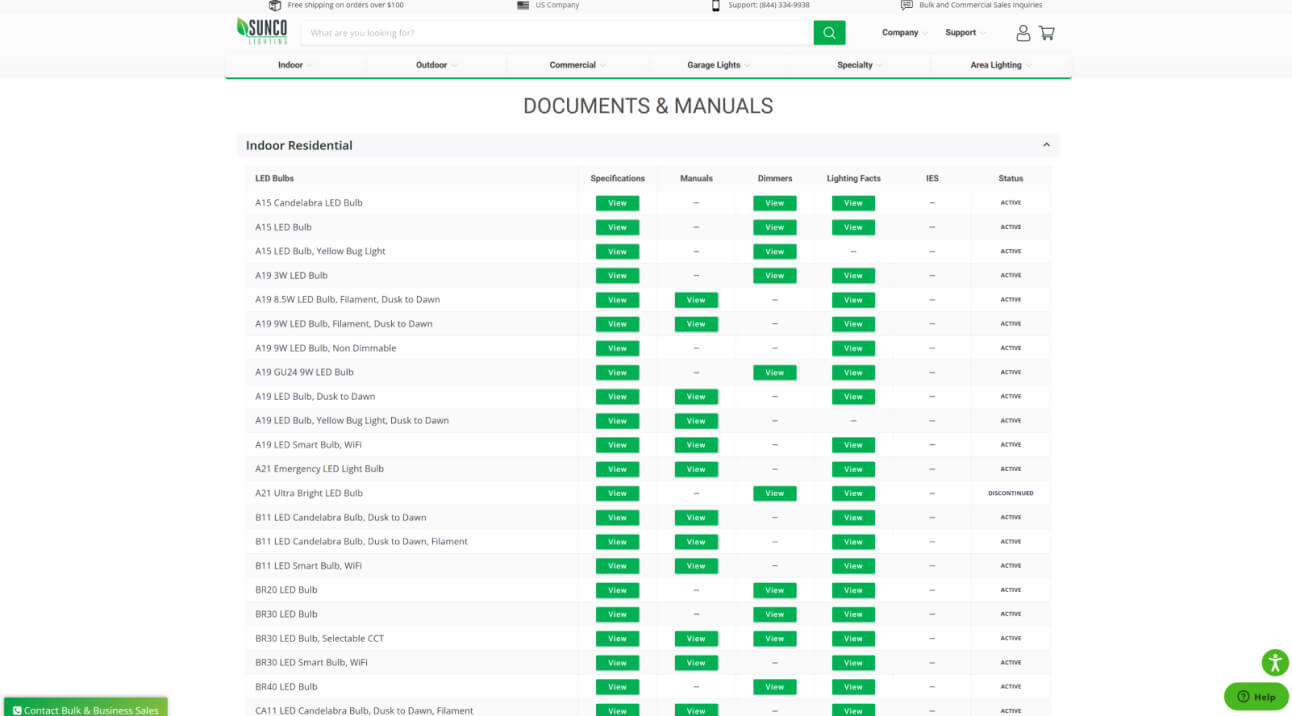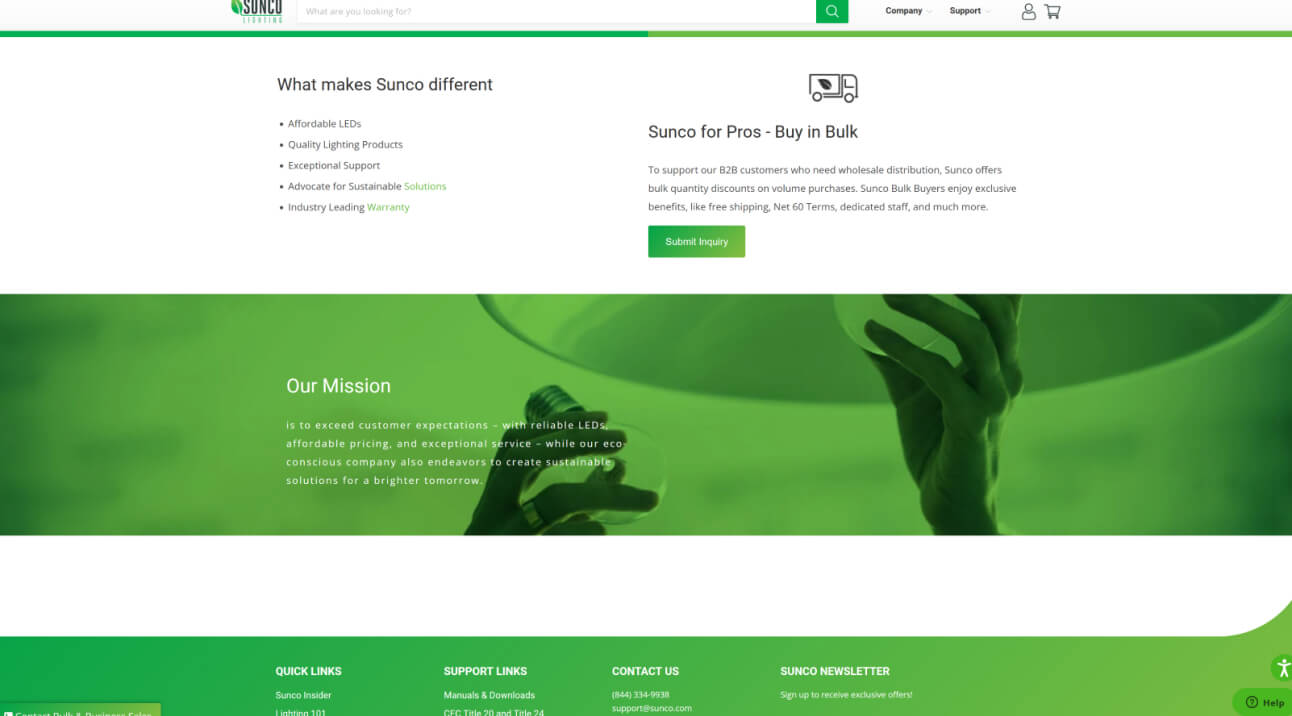 Results
Over the two years that we've worked with Sunco Lighting, they have launched over 150 products, with 4 listing optimisation initiatives which would not have been possible without our systematic processes, files and structured work. Sunco Lighting is slowly becoming a household name, a leader in the LED lighting industry, widely used by homeowners and contractors.
What our client said
We've seen most of our success through the content Fliprise has created for us. Their systematic approach, ability to dedicate a team of people to help us achieve our own goals, and superior knowledge of Amazon as a marketplace allowed us to focus on growing our business, knowing that design is in the hands of professionals.
Courtnie Clemens, Marketing Director of Sunco Lighting