Hudson Hi-Fi
Packaging Redesign | Product Photography | Amazon Content Design
Challenge
Hudson Hi-Fi's unwavering passion for high-fidelity audio and vinyl accessories spoke to us on a deeper level. The brand's authentic story truly excited us, but the struggles to effectively communicate it to niche customers is what we took on to solve. The brand started with a simple design that was practical in looks but not functional. The brand struggled to communicate its personality and spirit, and we gave it precisely that.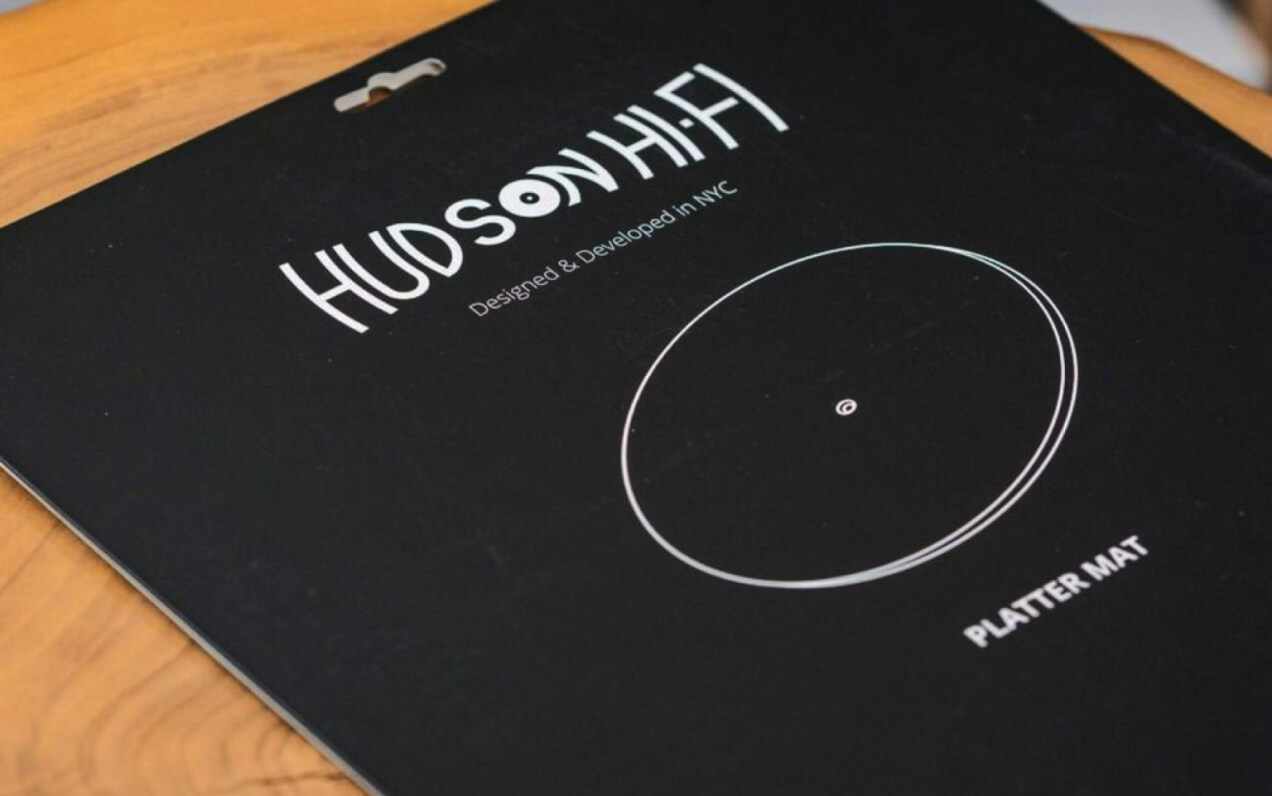 Before
Solution
As a solution, we revitalized the product and marketing collateral with a collaborative client and strategy management, augmented the Amazon presence and gave a new spotlight to Hudson Hi-Fi – boosting growth and brand awareness across various sales channels. The new packaging is retail-friendly and full of personality, which the customers highly praised.
Summary
+ Product Photography
+ Packaging Design
+ Amazon Listing Images
+ Amazon EBC
+ Amazon Storefront Design
+ Product Videos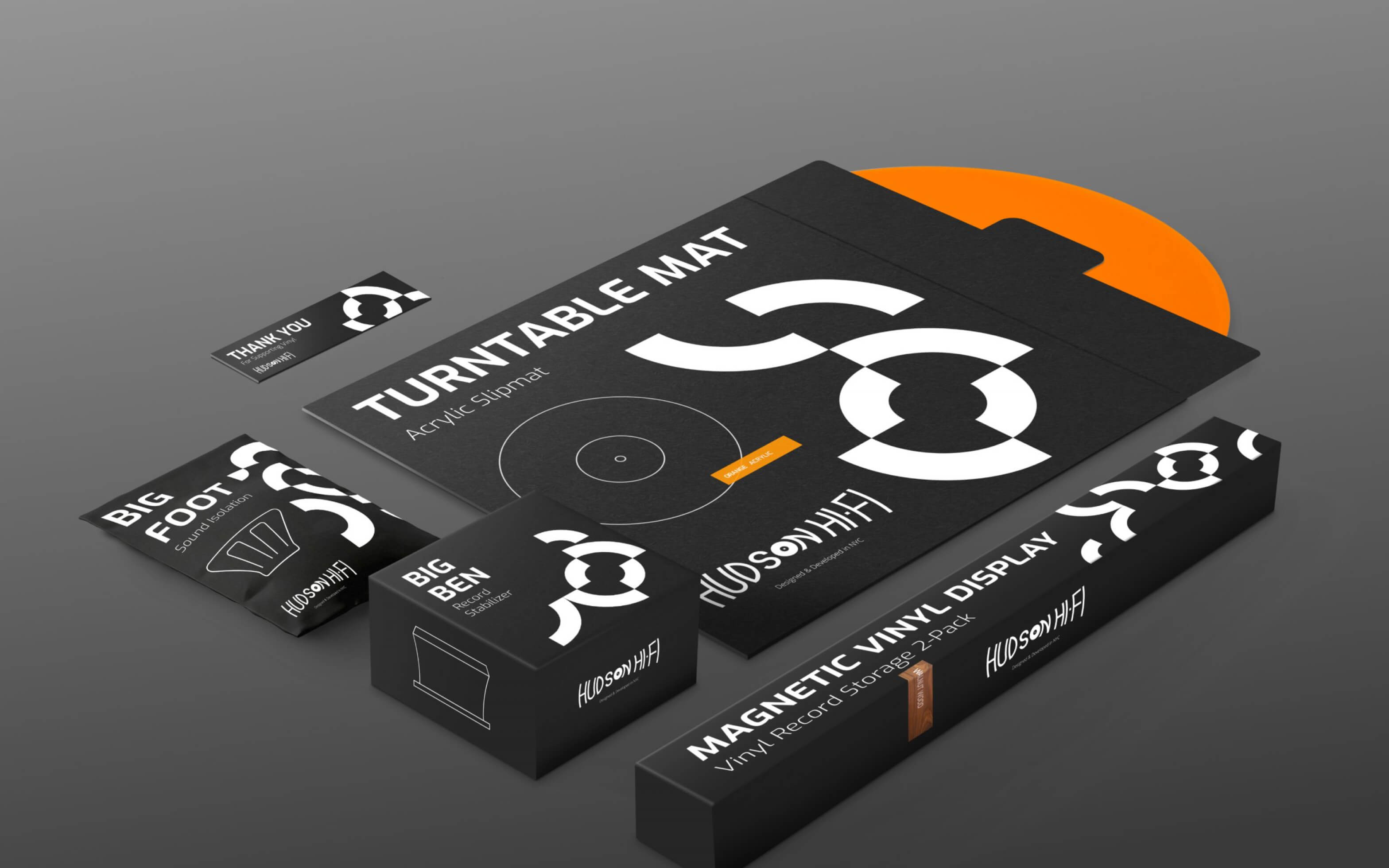 Packaging Design
We worked closely with the brand owner to produce a packaging design that communicates the brand personality and excites the vinyl audience. The result was a contemporary brutalist take, which found its place on the shelves of Urban Outfitters for the first time.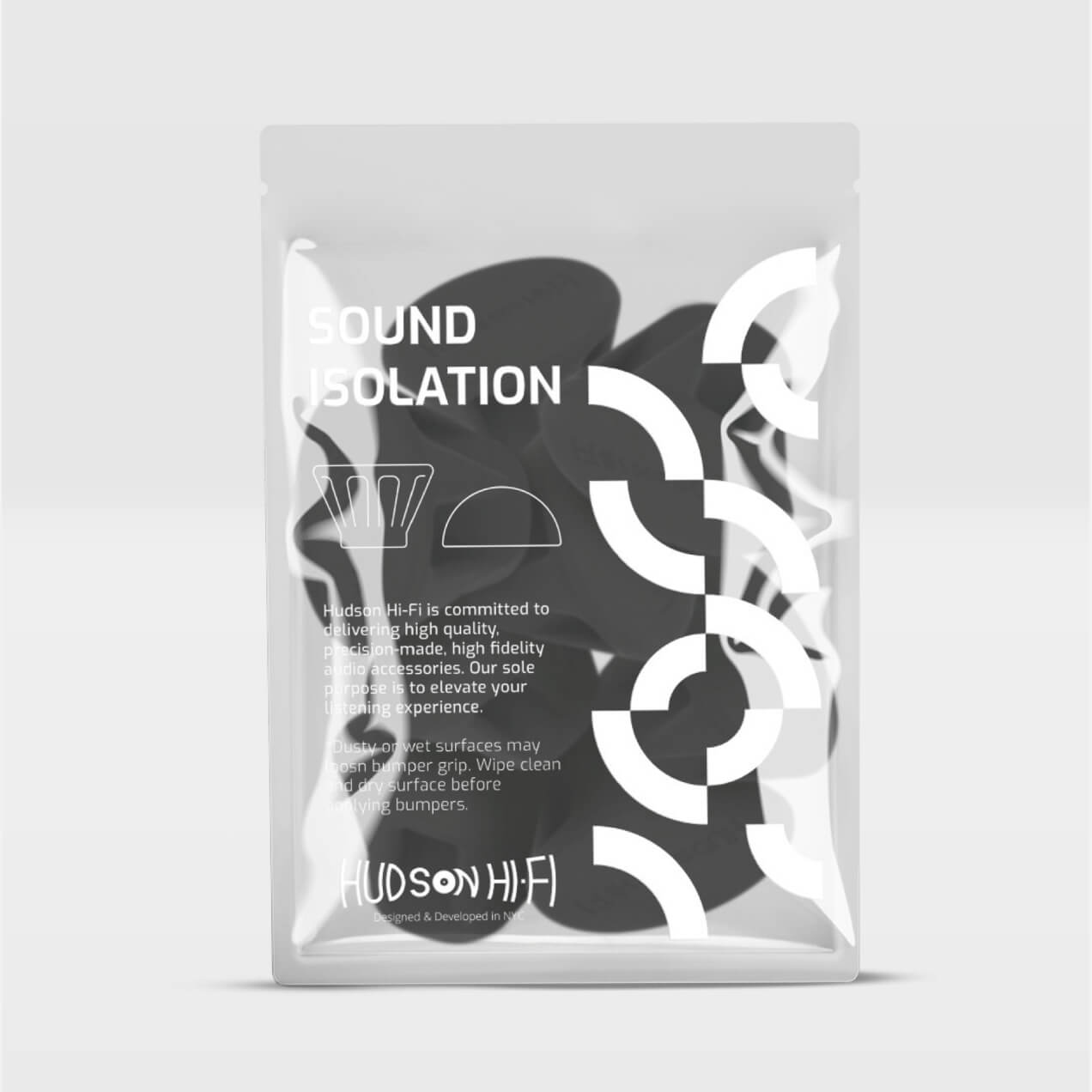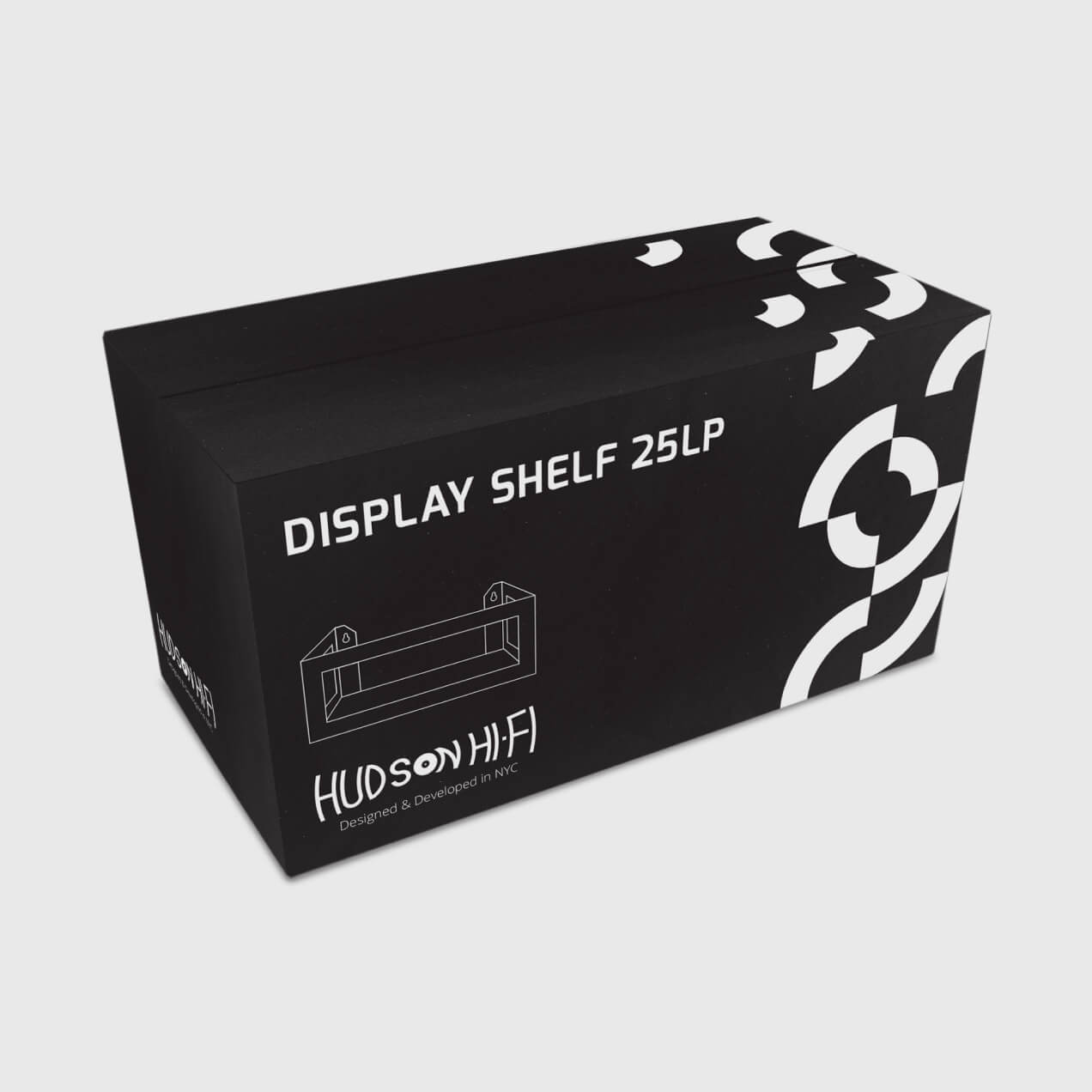 Product Photography
Vinyl listeners are a sophisticated and aesthetically driven audience to appeal to. They respect premium quality and are very meticulous about presenting, preserving, and caring for their collections. Our photographic approach aimed to position the Hudson Hi-Fi products in a contemporary environment, with the product being the star and focal point of each image.
Our product photography for Hudson-Hi Fi earned them a feature in the prestigious Rolling Stone magazine!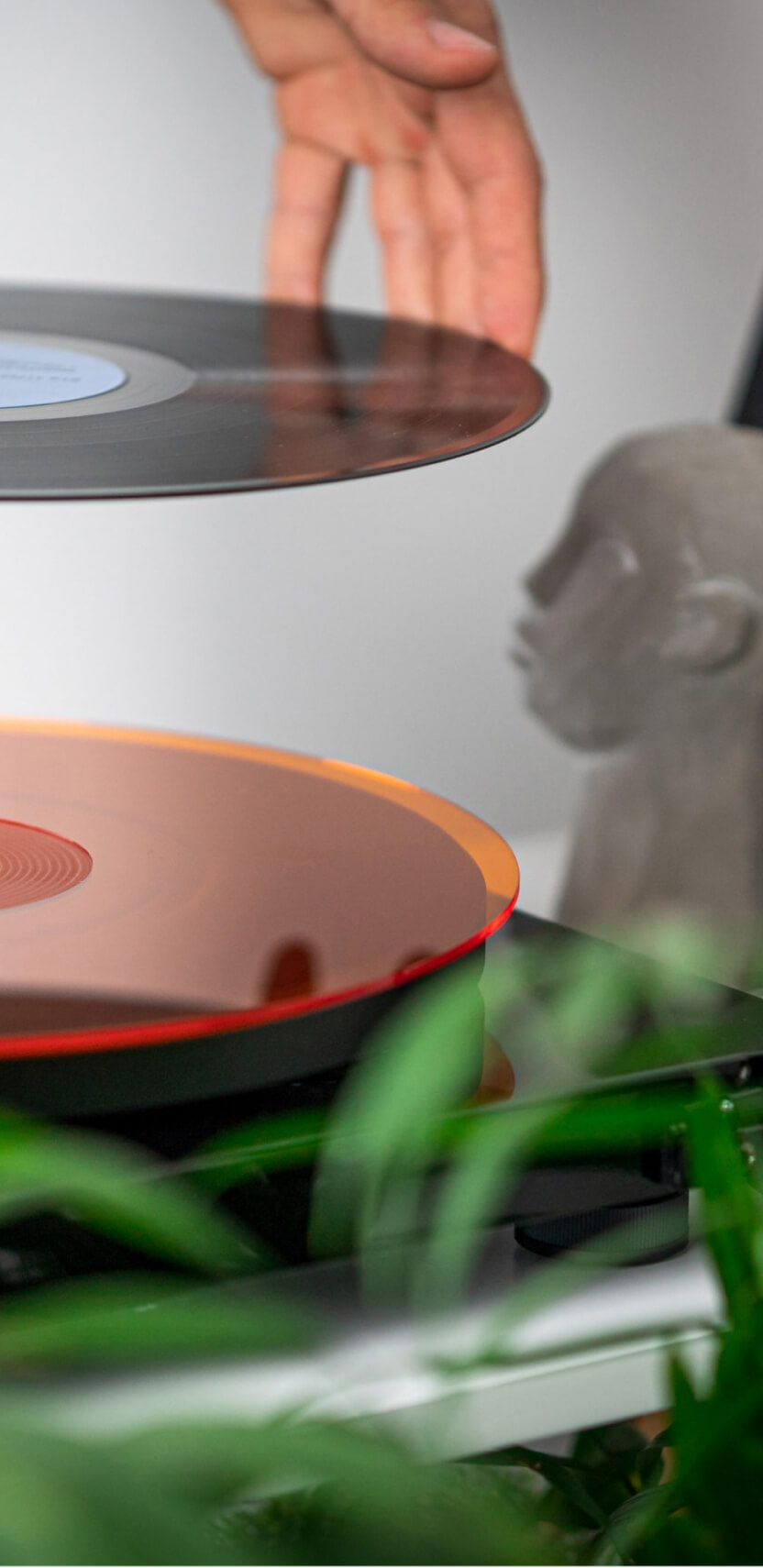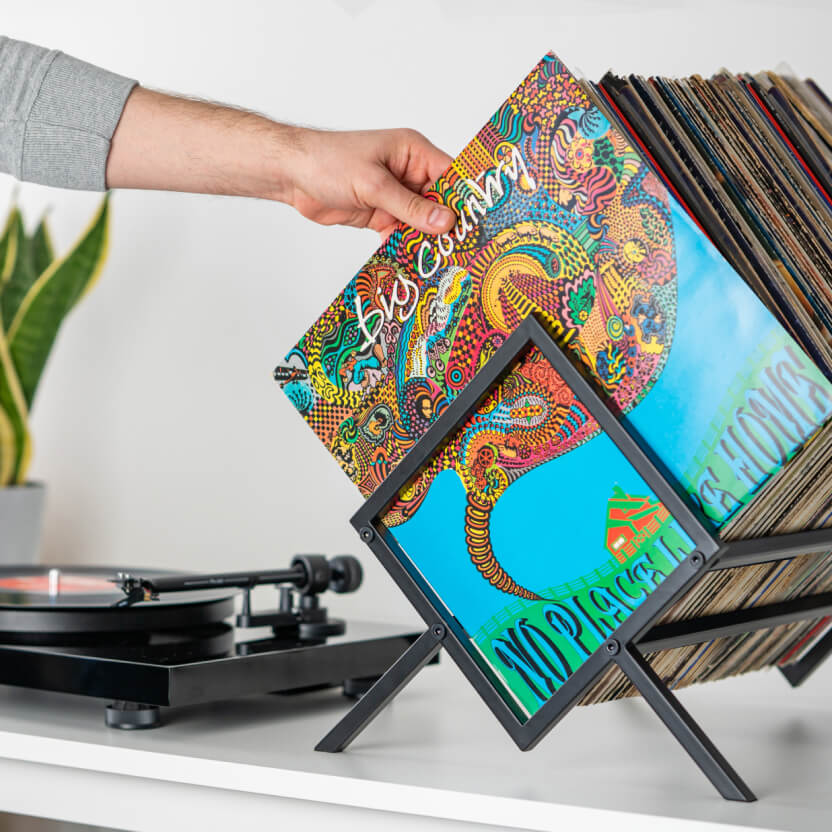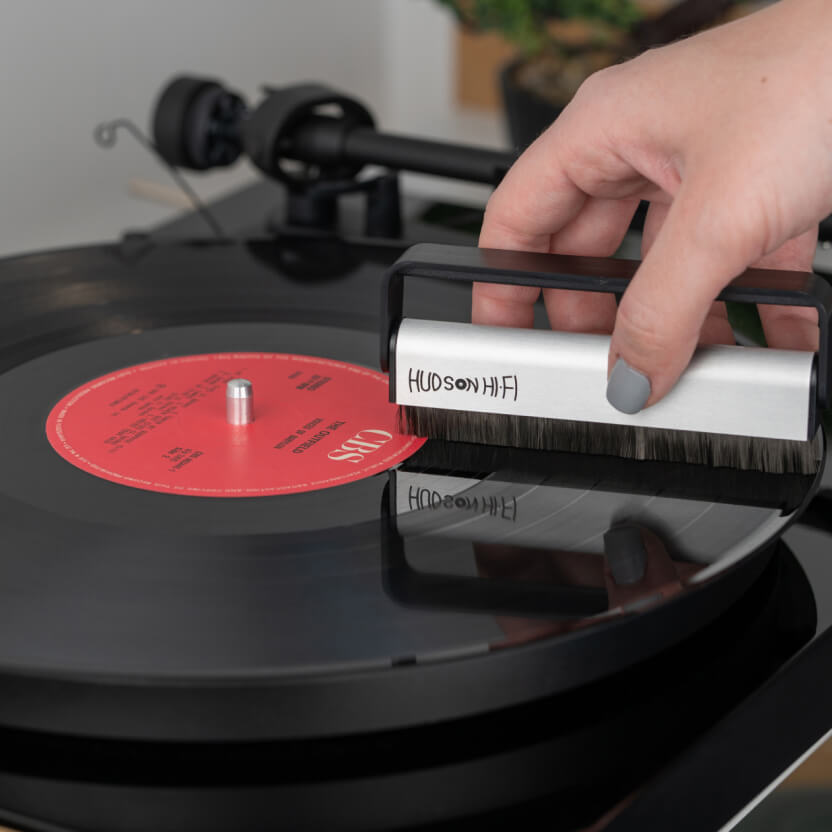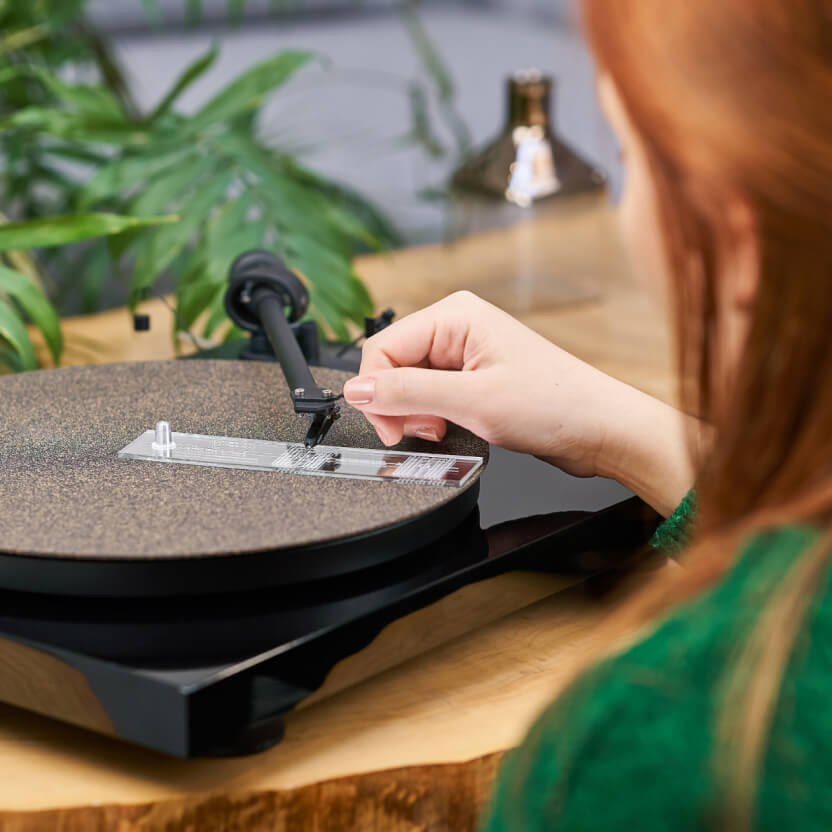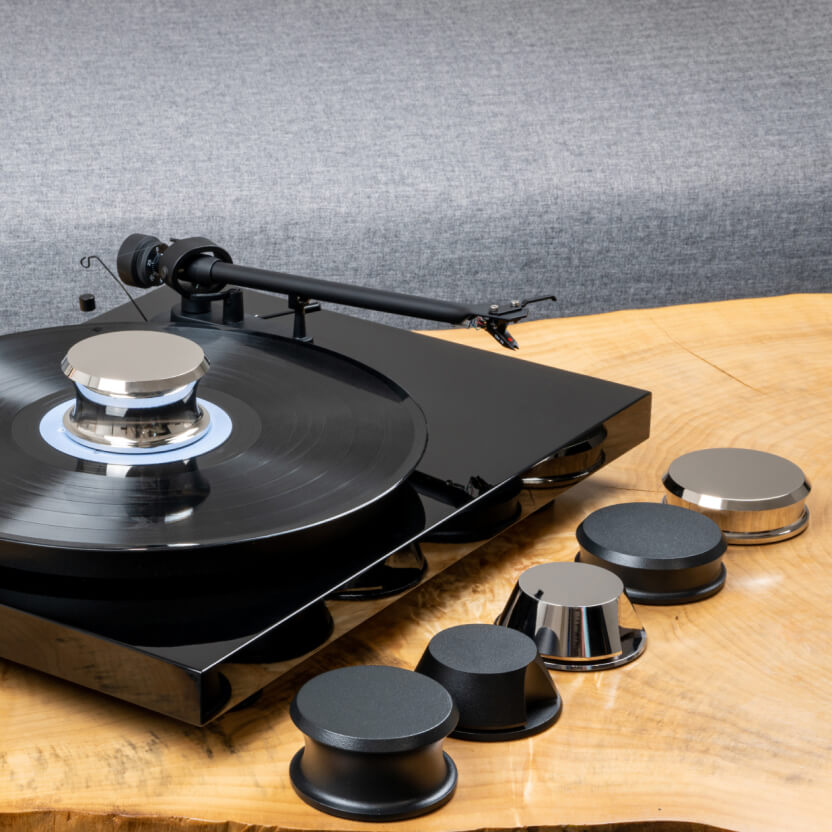 Amazon Listing Images
The shape of a Vinyl Record inspired our design template for Hudson HiFi for Amazon listings. We spiced it up with relevant colors and shapes for each product and displayed information around the photography in an on-brand and mobile-friendly way.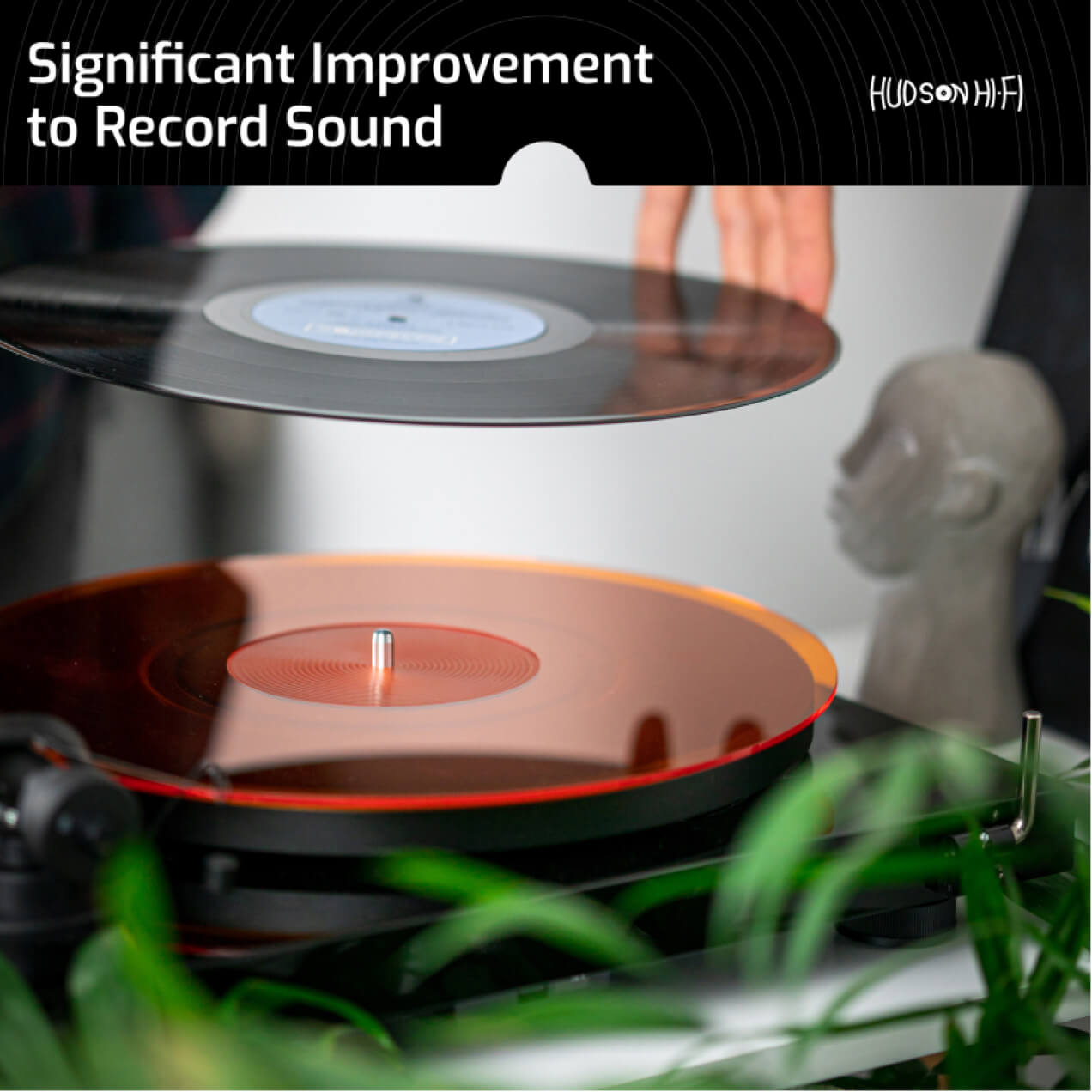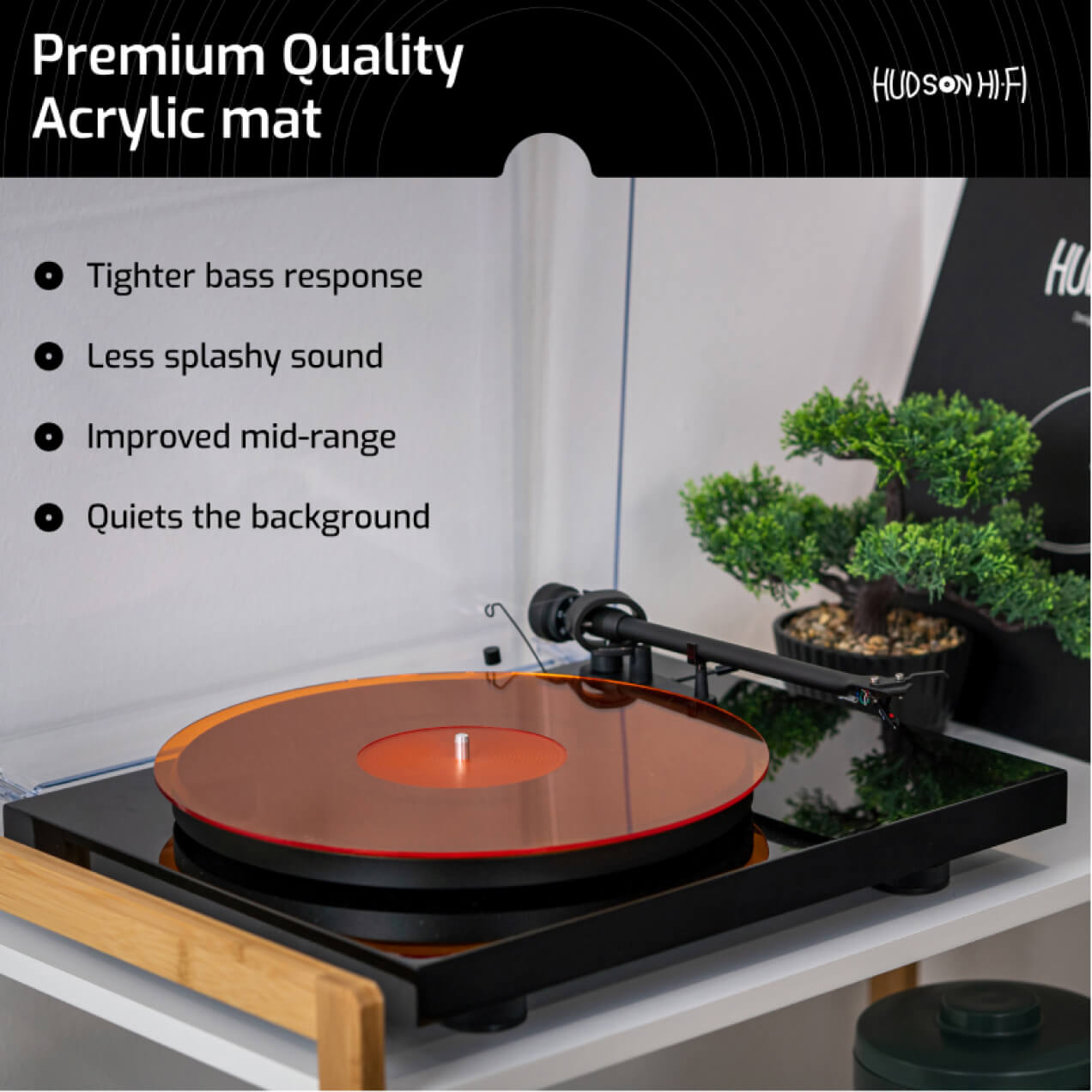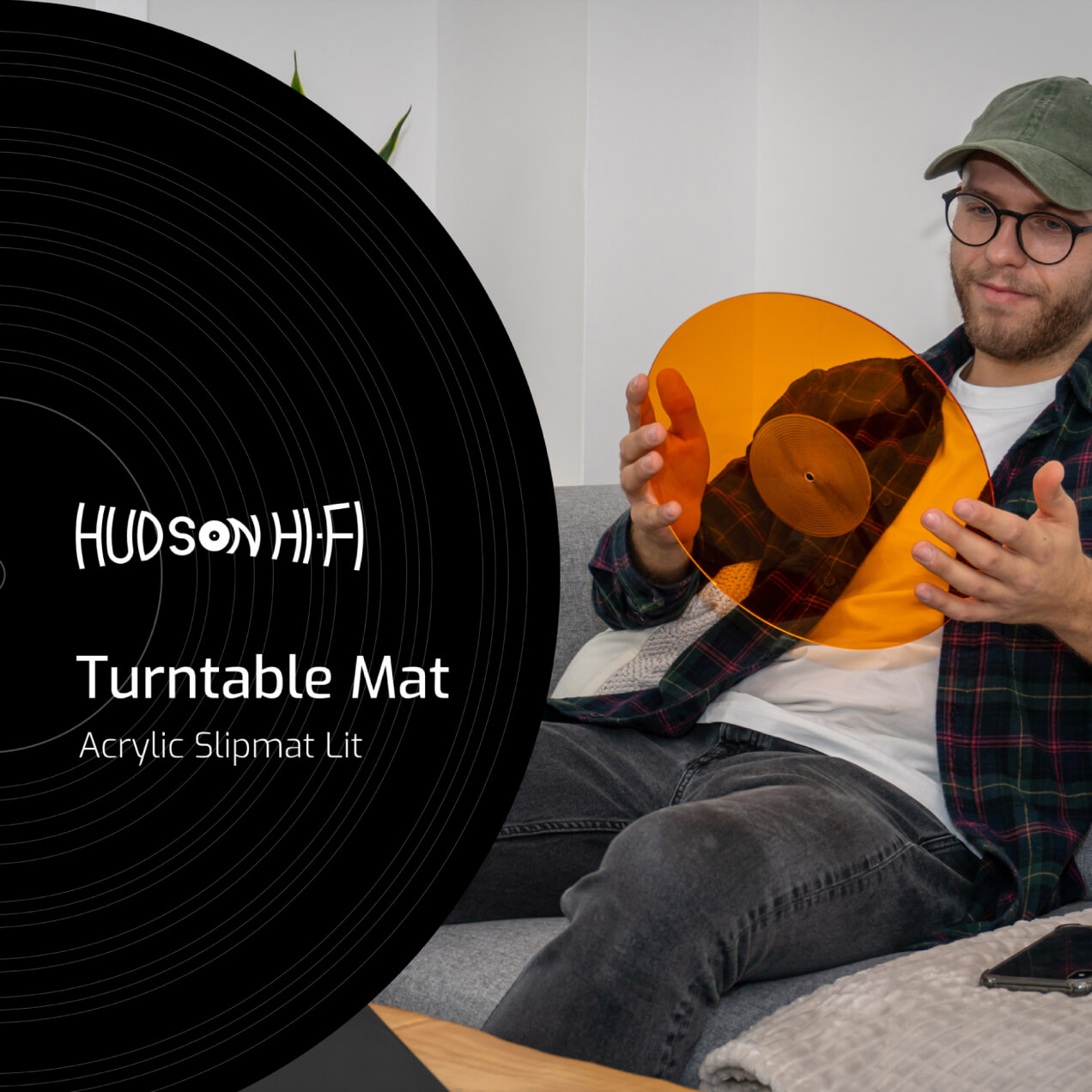 Product Videos
Hudson HiFi constantly invents new products to help listeners get the best out of their system. These inventions meant that some products would need a more detailed explanation. To help Hudson HiFi prepare users for their products, we created how-to studio videos which significantly improved conversions.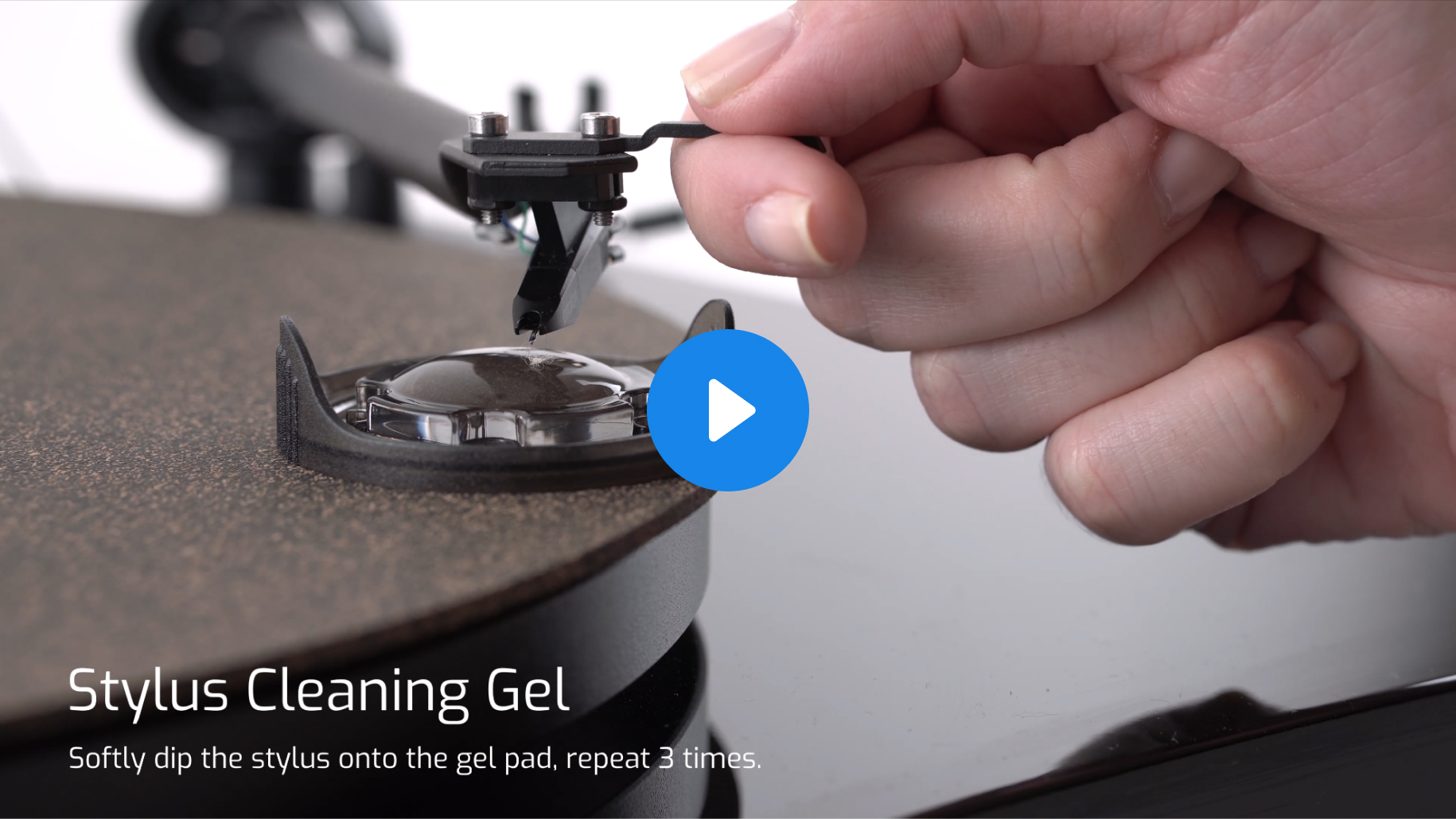 Results
Our collaboration with Hudson Hi-Fi is of long-term character. The packaging redesign and listing optimization efforts were separate, and they each scored perfectly with both customers and partners. With our content creation, Hudson significantly improved conversion on Amazon and attracted media attention for brand awareness, while the new and improved packaging made way for new sales channels.
What our client said
"We had redesigned our listings before, and the designs bumped our sales by 10%. This time around, with the photography and content that Fliprise created, we went out of stock. The new updated packaging convinced Urban Outfitters to start selling Hudson Hi-Fi turntable mats. This rebranding enabled us to expand into new and e xciting marketplace opportunities"
Ely Liberov, Owner of Hudson Hi-Fi